All the metal you need under one roof
Arizona Iron Supply is your go-to for the metal supply you need in Arizona. We carry all types of metal, including copper, aluminum, hot-rolled and cold-rolled steel, alloy steel, stainless steel, iron, and more. Our metals are available in bars, sheets, tubes, plates, and we offer a variety of textures.
Not sure where to start? Our expert team of metal enthusiasts will answer any questions, make suggestions, and discuss options. Plus, you never have to order more than you need, as we cut to your exact dimension specifications.
Best Sellers - Always in stock
The high-quality metal products we offer our customers include:
26GA R-Panel Galvalum
All Thread
Aluminum Channel
Aluminum Flat Bar
Aluminum Floor Plate
Aluminum Pipe
Aluminum Plate
Aluminum Remnants
Aluminum Sheet
Aluminum Sheet w/ PVC
Aluminum Solid Round
Aluminum Solid SQ
Aluminum Tube
Angle Iron
Architectural Aluminum
Angle
Black Pipe
Black Pipe Uncoated
Channel Iron
Cold Rolled Solid SQ
Cold Rolled Sheet
Cold Rolled Solid Round
Copper Rems
Copper Sheet
Corrugated Galvanized 29GA
Sheet
Decorative Cut Outs
Expanded Metal
Fence Panel
Freight
Galvanized Pipe
Galvanized Sheet
Galvanized Tube
Grating
Hot Rolled Flat Bar
Hot Rolled P&O Sheet
Hot Rolled Sheet
Hot Rolled Soild Round
Hot Rolled Sol SQ Twist
Hot Rolled Solid SQ
I-Beam
Lock Boxes
Ornamental Cap Rail
Ornamental Hardware
Ornamental Scrolls
Ornamental Spears
Patina's
Perforated Sheets
Purlins
Rebar
Round Tube
Scrap Yard Sales
Stainless Angle
Stainless Flat Bar
Stainless Pipe
Stainless Round Solid
Stainless Steel Plate
Stainless Steel Remnants
Stainless Steel Sheet
Steel Floor Plate
Steel Plate
Steel Remnants
Structural Aluminum Angle
Tie Wire
Tube
Tube Hammered
Tube Stainless
Twisted Tube
Welding Hardware
Welding Rod
Wide Flanged Beam
Wiping Rags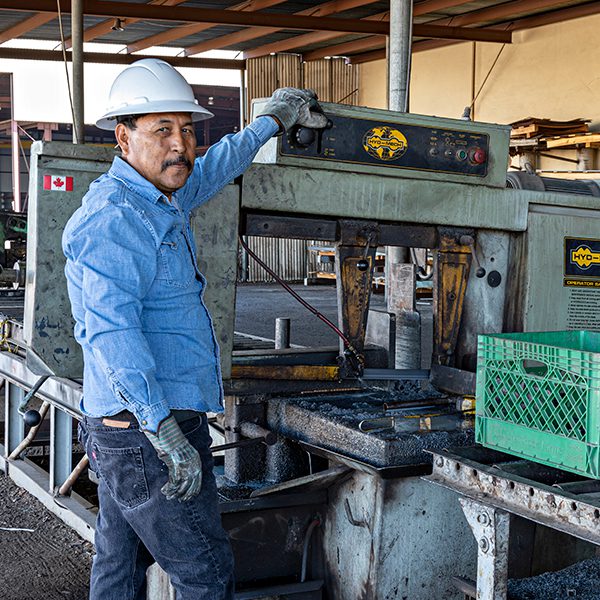 We employ top-grade technology to measure and cut your pieces, we deliver precisely what you request, every time.
We deliver anywhere in Arizona
Arizona Iron Supply offers delivery services and works hard to ensure you get the materials you need when you need them.
We have a fleet of trucks that deliver across Arizona.