The Use of Expanded Metal Mesh in Construction Projects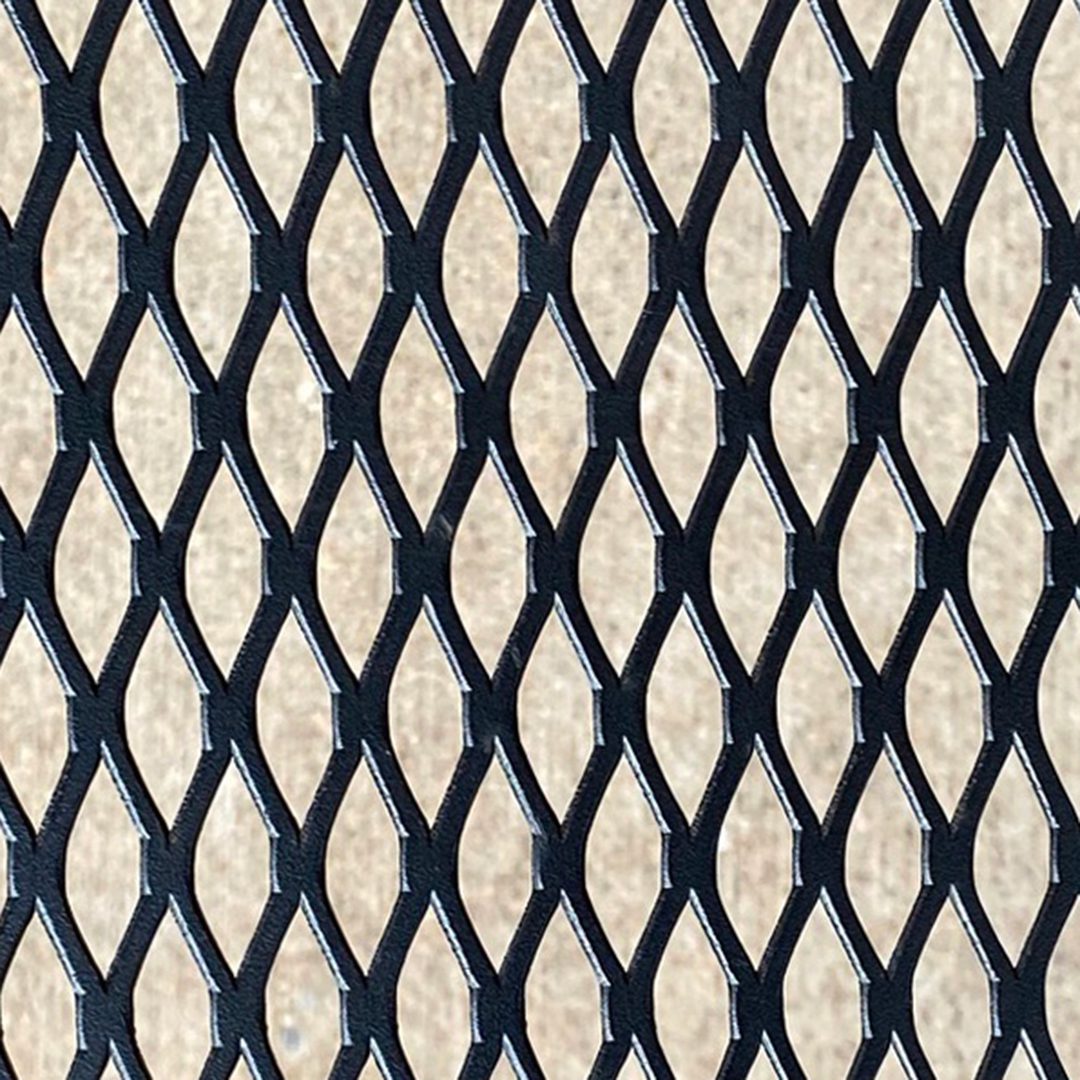 There are numerous applications for expanded metal mesh in architectural design and construction. Commonly made from aluminum, carbon steel, galvanized, or stainless steel, expanded metal mesh is strong and versatile. Its uses in construction projects range from concrete reinforcement to HVAC installations to decorative awnings. No matter what the project is, Arizona Iron Supply in Phoenix has the expanded metal mesh you need. Our experts will help you select the right materials to get the job done.
What is Expanded Metal Mesh?
Expanded metal mesh starts out as sheet metal. A pattern of slits are cut into the sheet, and then it is stretched to form a webbed diamond pattern. The diamond mesh adds strength and rigidity while allowing air, light, heat, and sound to pass through. No metal is lost in the expansion process, making expanded metal mesh one of the most cost-effective types of metal screening. Because it is often made from recycled materials and there is very little waste in its production, expanded metal mesh is also one of the greenest building materials available.
Applications for Expanded Metal Mesh
In construction, expanded metal mesh adds strength and support to exterior siding and reinforce masonry. Builders use expanded metal mesh for skylight screens, glass reinforcement, ventilation, and HVAC installations.
Industrial applications for expanded metal mesh include catwalks, drainage covers, and safety partitions. It is often used as a security mesh to protect electrical equipment or as a cage around heavy machinery to safeguard workers from accidents. Expanded metal mesh enclosures can also conceal unattractive exterior features on facades, rooftops, and storage areas.
In Arizona, builders frequently use expanded metal mesh as screening for stairways, porches, and patios to provide privacy and shade. As an awning, expanded metal mesh offers sun protection and cooling shade to regulate the temperatures in exterior living areas. Engineers can adjust the angle of the pattern according to the building's sun exposure to provide optimum light levels. The mesh screening filters noise and harsh sunlight, resists weather damage, and adds a decorative feature to outdoor spaces.
Contact Us
Arizona Iron Supply offers an extensive variety of expanded metal mesh. If you have questions about the manufacturing process or applications for expanded metal mesh, contact us or visit our warehouse in Phoenix today. Our experts can help you select the right products to complete your construction project.
Photo credit: @wolfspriestess
---
---
---