Industrial Uses for Steel Tubing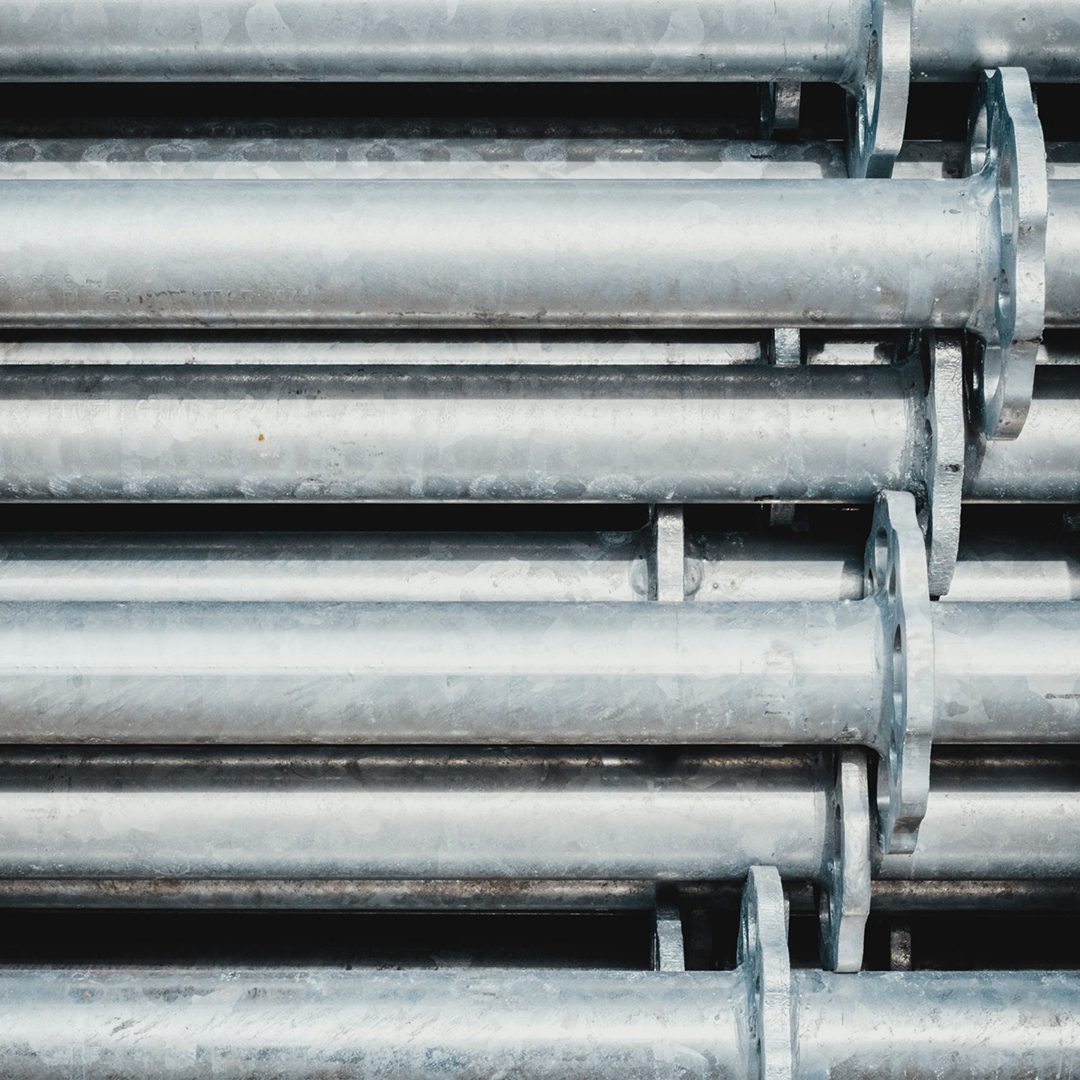 Steel tubing is strong, durable, and versatile. It can withstand extreme temperature and extreme pressure, as well as destructive elements like fire or weather. Steel resists caustic materials and corrosion, so it is often used to transport volatile gaseous or liquid substances. Round, square, or rectangular steel tubes are manufactured in standard sizes and easily fitted together; the ends of the tubes can be threaded, coupled, or grooved. Our experts at Arizona Iron Supply in Phoenix can help you select the right type of steel tubing for your industrial projects.
Construction
There are endless applications for steel tubing in the construction industry. The foundation pilings and structural framework of buildings and bridges are constructed out of steel tubes. Plumbing networks and electrical conduits alike are built from steel tubing. When it comes to protecting electrical conductors, steel tubing is the smart choice. It is also used in heating and air conditioning systems, and for balconies and railings. Even the scaffolding used during construction projects is made from steel tubing.
Solar Power
Steel tubing plays a huge role in solar energy, a rapidly expanding industry in Arizona. The strength and durability of steel is vital in renewable energy production. Solar installations are often subject to extreme weather conditions and extreme temperatures, which makes steel tubing an ideal material for building solar components. It is used to construct frames and mounts for solar panels, as well as pylon supports, pumps, tanks, and heat exchangers.
Automotive
Precision steel tubes are used for suspension, fuel injection, and control systems in all types of vehicles. Tractors and construction cranes rely on hydraulic drawn-over-mandrel steel tubing. The axles, suspension, and shock absorbers of trucks, cars, and SUVs are all made from DOM tubing. If you've ever replaced the brake lines in your car, you've worked with steel tubing.
Medical
There are immeasurable applications for steel tubing in the healthcare sector. Hospitals use medical-grade steel tubing for surgical instruments and countless intravenous devices. High-tensile hardened stainless tubing is ideal for orthopedic braces. Because it is anti-caustic and resists contamination, steel tubing can be used to contain hazardous materials or medical samples. Steel tubing is crucial in pharmaceutical manufacturing as well, and is often used to transport volatile substances.
Food Processing
Steel tubing also plays a crucial role in food and beverage production, from factories to breweries to restaurants. Food-grade steel tubing prevents contamination from moisture and dirt, resists corrosion and is easy to clean. Steel tubing is also used for refrigeration systems, shelving, and transport.
Contact Us
If you have questions about using steel tubing for industrial projects, Arizona Iron Supply can help. We've been supplying the Phoenix area with high quality steel parts for more than 40 years. Stop by our warehouse to consult an expert and take a look at our extensive inventory of tubular steel.
Photo by Bernard Hermant on Unsplash
---
---
---