Why You Should Consider Copper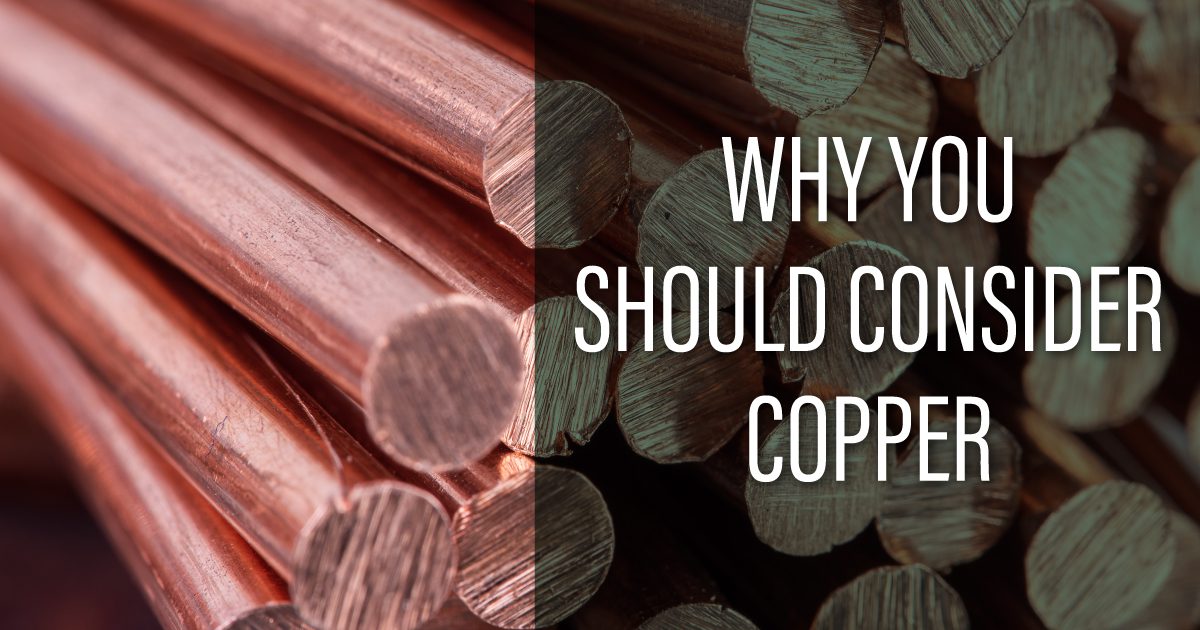 As one of the first metals to ever be mined and used by humans, copper remains a valuable and popular metal choice for many metal projects. It's sturdy, durable, and visually-pleasing. Plus, AZ Iron Supply carries copper in multiple forms. In case it's been a while since you've considered copper for some building construction purposes beyond piping, it's time to become better acquainted with this timeless metal. We have some facts about and uses for copper that may surprise even the seasoned Arizona construction contractor.
Illustrating copper's flexibility and durability, the 80 tons of molded, stretched, and shaped sheets of it still adorn the Statue of Liberty over 130 years later
Copper is 100% recyclable, making it a sound choice for environmentally responsible home and office building construction. In fact, around 2 million tons of copper are recycled in the US each year
Not only is copper environmentally friendly, it's also health friendly. Copper is anti-microbial, meaning it is less likely to inhabit and transfer bacteria, viruses, and fungi. In this age of people feeling concerned about germ-transmission, copper is an ideal choice for doorknobs, drinking fountains, sinks, handrails, and other high-touch areas
When it comes to gutters, it's common to see copper ones on office or industrial buildings. But have you considered using copper for residential buildings? Copper gutters not only look beautiful, but they provide decades of low-maintenance service. Because copper is a fungicide and algaecide, gutters made of this metal are less prone to mossy growth that often leads to blockages in gutters of other materials. Also, copper resists corrosion, as the patina that naturally forms acts as a protectant against damage.
Ditto for roofing – copper is a smart, unique, and beautiful option for single family homes in Arizona. Contrary to what your customers may think, copper roofing absorbs less heat than shingles, leading to a cooler home in the summer. And while a shingled roof typically lasts, on average, about 20-30 years in Arizona, barring any weather catastrophe, a copper roof will last up to 100 years if properly installed.
While its initial cost may be higher than other materials, customers quickly realize that using copper is a financially responsible choice. Because if its durability and low-maintenance characteristics your clients will save money in the long run by using copper.
Copper kitchens are in! Copper is making its way to modern countertops, oven hoods, backsplashes, and more. Copper is lightweight yet durable, reduces corrosion, and resists bacterial growth – all characteristics that are welcome in Arizona kitchen design and kitchen construction.
Lastly, copper remains a great choice for plumbing and wiring in Arizona. Copper won't contaminate water like some plastics can. Plus, it's durable, lightweight, and is much less harmful for the environment than PVC piping. Copper creates more flexible joints than PVC piping, making it a superior choice for areas prone to earthquakes.
The metal experts at AZ Iron Supply have more ideas and more solutions for your construction and design needs involving copper, or any other metal we carry. Come see our selection of decorative metals, construction metals, and more, and you'll be amazed at your many options.
---
---
---