Welding Innovations to Watch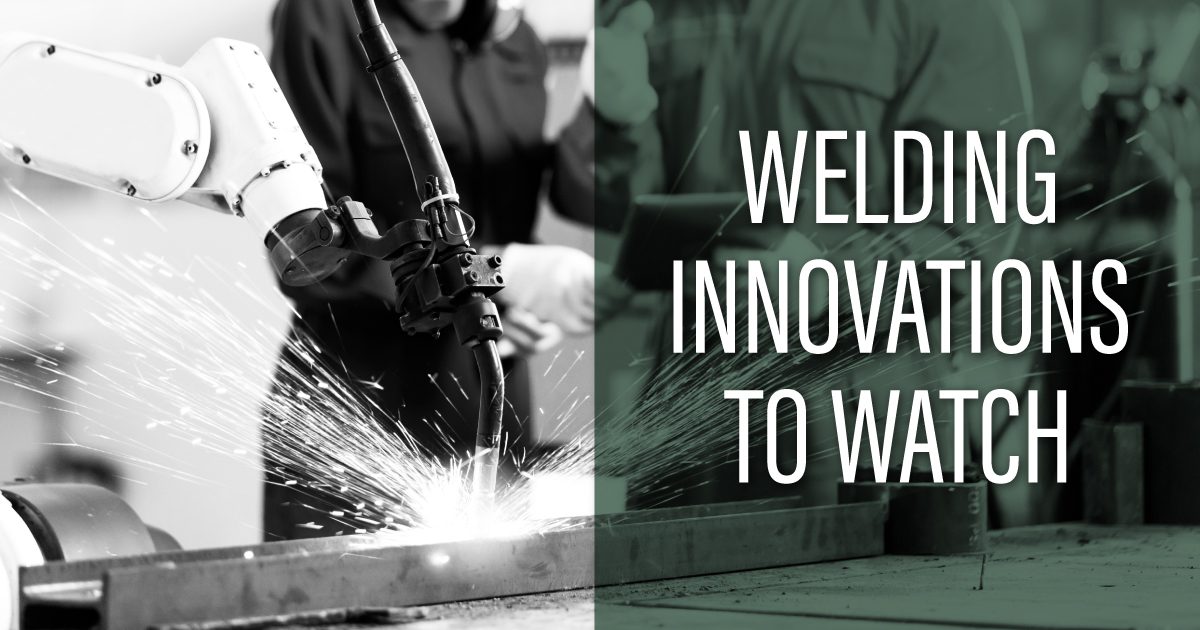 When it comes to the welding industry, things are looking sunny for the foreseeable future. The Bureau of Labor Statistics estimates that we'll enjoy a 3% growth between now and 2029 in welder employment (which suggests an increase of over 13,000 welding jobs over the next 10 years). Plus, Fortune Business Insights states that the global welding market is expected to experience a growth from $20.99 billion in 2021 to $28.66 billion by 2028. So as the welding market continues to grow, here are some trends that you'll want to pay attention to:
When accuracy and efficiency are what matter most, robotic welding shines. For welding tasks that are numerous and repetitive, and need to be completed quickly, robotic welding simply makes sense. Robotic welding is best for areas difficult to access, and repeatable or predictable actions. And while many different kinds of metals can be used for robotic welding, iron-based metals offer the most flexibility. Let AZ Iron know if you're looking for metal for welding in Phoenix, and we can discuss with you your options, and the pros and cons of each.
There's no substitute for real-life, hands-on practice with real metal pieces when it comes to learning to weld, right? Wrong! Exciting trends in welding training make it possible for multiple welding students to simultaneously train in realistic welding settings, but without the cost of wasted materials or danger of injury.
*Virtual reality welding is where school meets video gaming for would-be welders. The student enters a virtual welding environment and pretends to weld, experiencing the look and sound of metal, tools, and programs.
*Augmented reality welding allows a student to handle a piece of "fake" metal and practice using welding tools. The user wears a welding mask and gloves and handle welding torches.
Plasma cutting is a prominent trend, and AZ Iron Supply is a local leader in this practice. We offer onsite plasma cutting in Arizona for sheet metal of all kinds.
During plasma cutting, a jet of ionized gas that has reached the toasty temperature of 20,000 degrees Celsius cuts through metal material with this extreme heat. The benefits of this include producing clean cuts with less slag, the ability to work with intricate designs, faster production than other welding methods, and much more.
And with AZ Iron Supply using CNC, the benefits are even greater. CNC stands for Computer Numerical Control, and it means that through computer programing we will safely, quickly, and precisely fulfill your needed cutting.
We employ sophisticated CAD and CAM software which allows more cuts per day, leading to us fulfilling your orders quickly.
Even better: you can simply forward us your DXF or CAD file. We'll receive your order, fulfill your order, and deliver it right to you.
These trends are just a few of the many changes and improvements that the welding industry is seeing. AZ Iron Supply will continue to stay on top of industry improvements, all while remaining the reliable Phoenix metal distributer you've grown to trust and depend on for the last 40 years.
---
---
---