Top Metal Trends You Should Know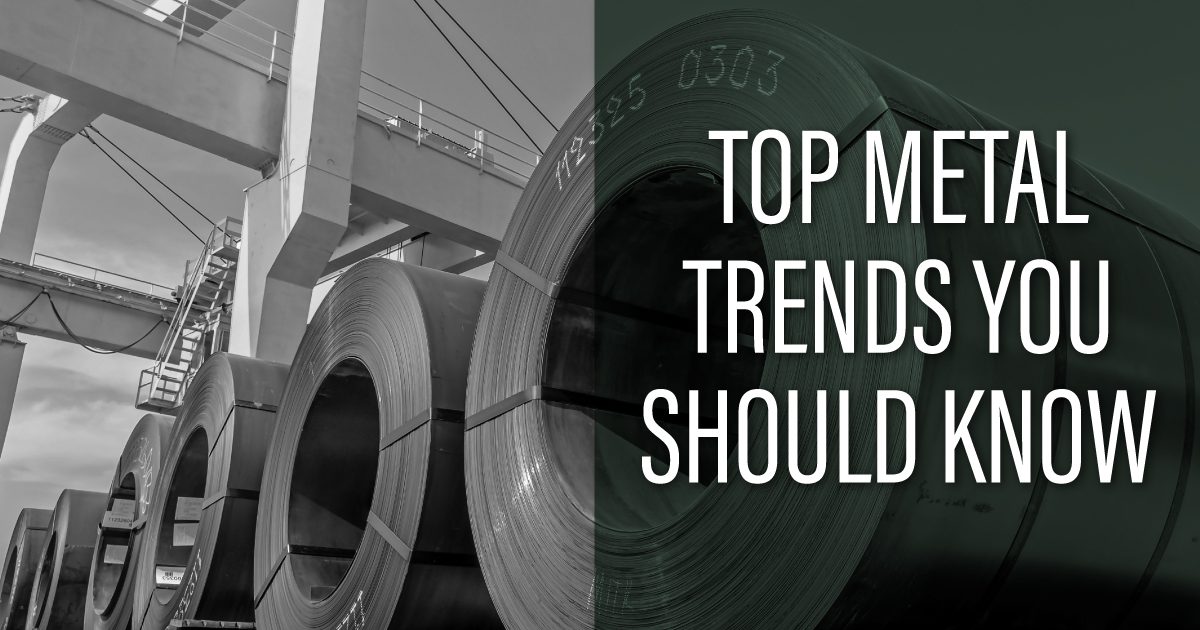 As a premier Arizona industrial metal distributor, we like to keep current with trends in metal, adjust how we conduct business accordingly, and also pass along trending information to our customers. And as we enter the 4th quarter of 2023, we thought we'd highlight a few key trends in metal purchasing that we're tracking. Here's what we're seeing in regard to Phoenix metal purchasing right now:
We may enjoy some relief from metal supply issues thanks to lower energy prices and less-common supply bottlenecks. The prices of coal and natural gas have decreased since August 2022, making the material shipping process easier, faster, and cheaper.
Speaking of trends to enjoy, we can likely look forward to metal that's more affordable for the rest of 2023 and into 2024. It's estimated that metal prices will see an overall 8% total decrease for 2023, and an additional 3% decrease in 2024. Want to know where the steepest price decreases lie? Tin and zinc are the forecasted freefall winners, decreasing in price by 23% and 20%, respectively. The ever-popular aluminum is predicted to enjoy an 11% price decrease, and nickel is projected to see a 15% decrease.
There's no end in sight to the increasing reliance on technology. For one, we can expect to see a rise in automated metal fabrication. Automation has proven to increase precision and efficiency in the metal fabrication industry, and one area of particular growth is with computer numerical control.
Other technology trends we expect to gain in popularity include 3D printing for its ability to improve and increase customization capabilities, and greater dependence on robotics which helps with dangerous and/or repetitive tasks. And while these technological advances do help to streamline the industrial metal process, decreasing the need from some jobs, we're seeing that just as many jobs are being created as a result of this technological reliance.
If you haven't heard of "lean manufacturing" yet, you probably will. It's the practice of eliminating as much waste as possible in every stage of metal production, thereby reducing the environmental impact and improving customer satisfaction.
One reason that Arizona Iron Supply aims to keep current with metal industry trends is so we can adjust our practices to support what our customers want. For our part, we strive to always offer current, fair prices for metal in Arizona, and maintain a varied and plentiful selection. Our method of measuring and cutting metal for customer orders supports the "lean manufacturing" trend. Our high quality metal in Arizona lends itself well to use with high-tech precision tools. 
And despite our efforts to abide by current trends, you can be assured that some things will never change; our commitment to the very best customer service, our hands-on staff of metal experts who are ready to help, our warehouse that's available for you to walk around, and our passion for serving the Arizona community with great metal products.
---
---
---