Top Five Things to Look for in a Metal Supply Center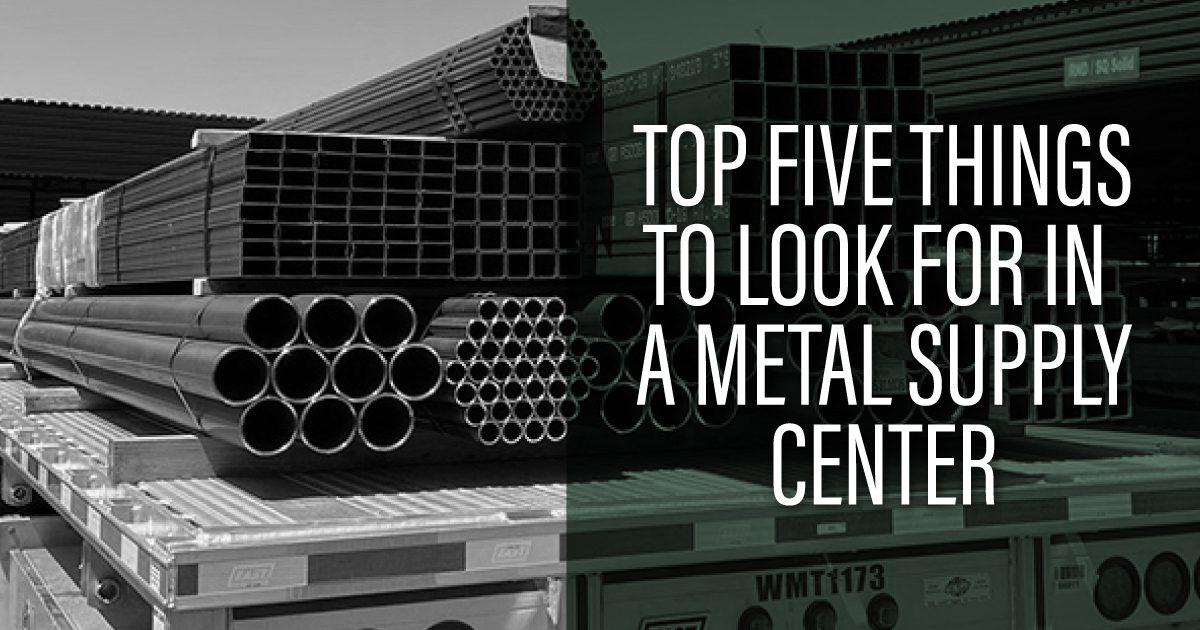 How can you know that Arizona Iron Supply is your very best choice for industrial metal in Arizona? To help you determine your own answer, you can see for yourself what other people have said. Over the last few years, we've asked some of our customers about what they think are the most important factors when choosing a Phoenix metal service center, and here are the top five answers we heard:
Quality of materials

You're relying on a certain standard of quality for your metal materials, and your reputation is on the line. Poor-quality metal leads to poor-quality projects which leads to low customer satisfaction, lack of repeat business, and negative word of mouth. Knowing that your metal distributor meets certification requirements and compliance provides you with valuable peace of mind and the confidence of knowing you're starting your project with the best materials possible.

Customer service

Nearly as important as metal supply quality, good customer service ranks very high on the list. Ask yourself: is your Arizona metal supply center helpful, responsive, and easy to work with? Do they work with you to find solutions to problems? Are they knowledgeable about metals, metal construction, and the various aspects of working with metal in Arizona?

Also, consider whether they have the machinery and equipment to fill your orders.

Reputation

In this age of consumers submitting online reviews for everything from gym socks to garage doors, it's extremely easy to make sure your industrial metal supplier is serving its clientele well. Keep in mind that customers who are very unhappy are more likely to submit reviews than those who are satisfied, but you can often get a good idea of the strengths and weaknesses of a company by looking at their online reviews.

Timeliness

Does the timeline that the company operates on fit the demands of your schedule, and your customers' schedules? Does the metal supplier provide on-time deliveries? Are they open and available during their posted operating hours?

Accessibility

What is the location of the warehouse? Do they offer delivery for metal materials? And if so, is there a wait time for material delivery?
As we look at that list of the top five things that are the most important factors when our customers are considering a source for their industrial metal, we experience a few different feelings: pride, motivation, and humility.
We feel PRIDE at meeting these marks over and over with our customers; our metal quality, accessibility, customer service, reputation, and timeliness are second to none. We feel MOTIVATION to keep doing the very best that we can for our current and future customers because we know that our customers drive our continued success. We feel HUMILITY at being your preferred Phoenix industrial metal provider for over 40 years, and that you put your trust in Arizona Iron Supply year after year.
In 2023 we plan to grow in even more ways to meet the needs of our customers. We invite you to see for yourself how AZ Iron Supply can help you and your Arizona construction business.
---
---
---