What Type of Fence is Best?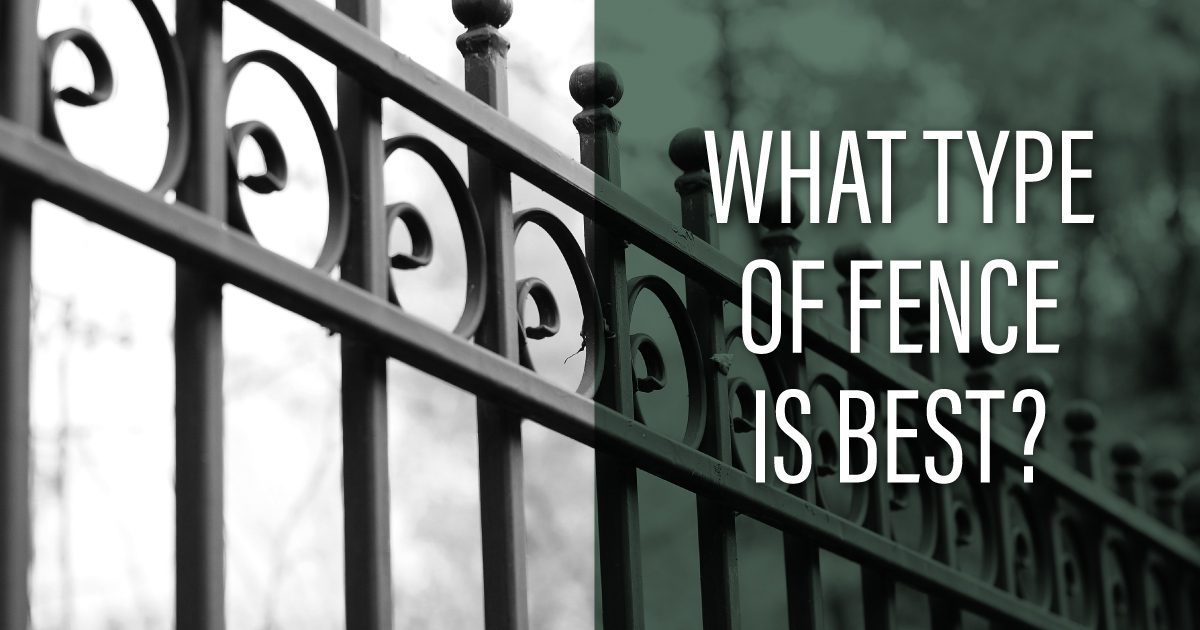 You never realize how important a good fence is until something goes wrong with yours or your customer's. One broken gate or bent post, and the safety and security of your customer, their business, or their family are in jeopardy. And when it comes to picking which metal to use for your Phoenix metal fencing needs, there's no shortage of options for materials. Below we've broken down some pros and cons for three of the most popular fencing materials: steel, iron, and aluminum.
Steel Fences
Pros: Steel provides a stable and strong fence. Its weight and strength allow steel to be virtually unaffected by strong winds, precipitation, or intense sun. it resists cracking and chipping, and is totally recyclable, making it a solid choice with regards to the environment.
Cons: Steel can be more expensive than its other metal counterparts. Also, if not treated with a special coating, steel fencing can easily rust.
Iron Fences
Pros: Choosing the ornamental iron castings and balusters at AZ Iron allows you the flexibility to be creative, as we offer the large variety of designs and styles of ornamental metals in Arizona. Iron is durable, very strong, easy to maintain, and offers an elegant, classic look. Iron is timeless not only in appearance, but also in character – your iron fence, once installed, will have a long life.
Cons: Iron requires some light, regular maintenance to maintain its beauty, as it can fall victim to the elements by way of rusting or corroding. Also, the strength and durability of iron can come with a price; your Phoenix iron fence may cost more than other fencing options.
Aluminum Fences
Pros: Aluminum fencing is known for being low maintenance. A simple hosing-off or wiping down is all it takes for your fence to keep its like-new appearance. Also, aluminum is an environmentally-friendly option, in that the aluminum used for your fence has likely been recycled, and will be recycled again many times. Aluminum is light-weight, and can mimic the look of wrought-iron at a lower cost. In fact, aluminum can come in a variety of colors and finishes to complement whatever aesthetic you're after. This metal is also durable, lasting many years with very little upkeep.
Cons: Because it's more lightweight, aluminum is not as secure as other fencing options. If you or your clients have a real threat of wildlife or intruders attempting to breach the property, aluminum won't give them much contest. Ditto for extreme weather events – aluminum may be more likely to be affected by things tornados or hurricanes than other types of metal.
Still unsure of what to choose?
The AZ Iron Supply/Davis Metals team have been the area experts in Phoenix metal fencing for several decades, and we can help you talk through your options and come to a decision you'll be happy with. Give us a call or come by our warehouse to explore your fencing options.
---
---
---