Plasma Cutting Services in Phoenix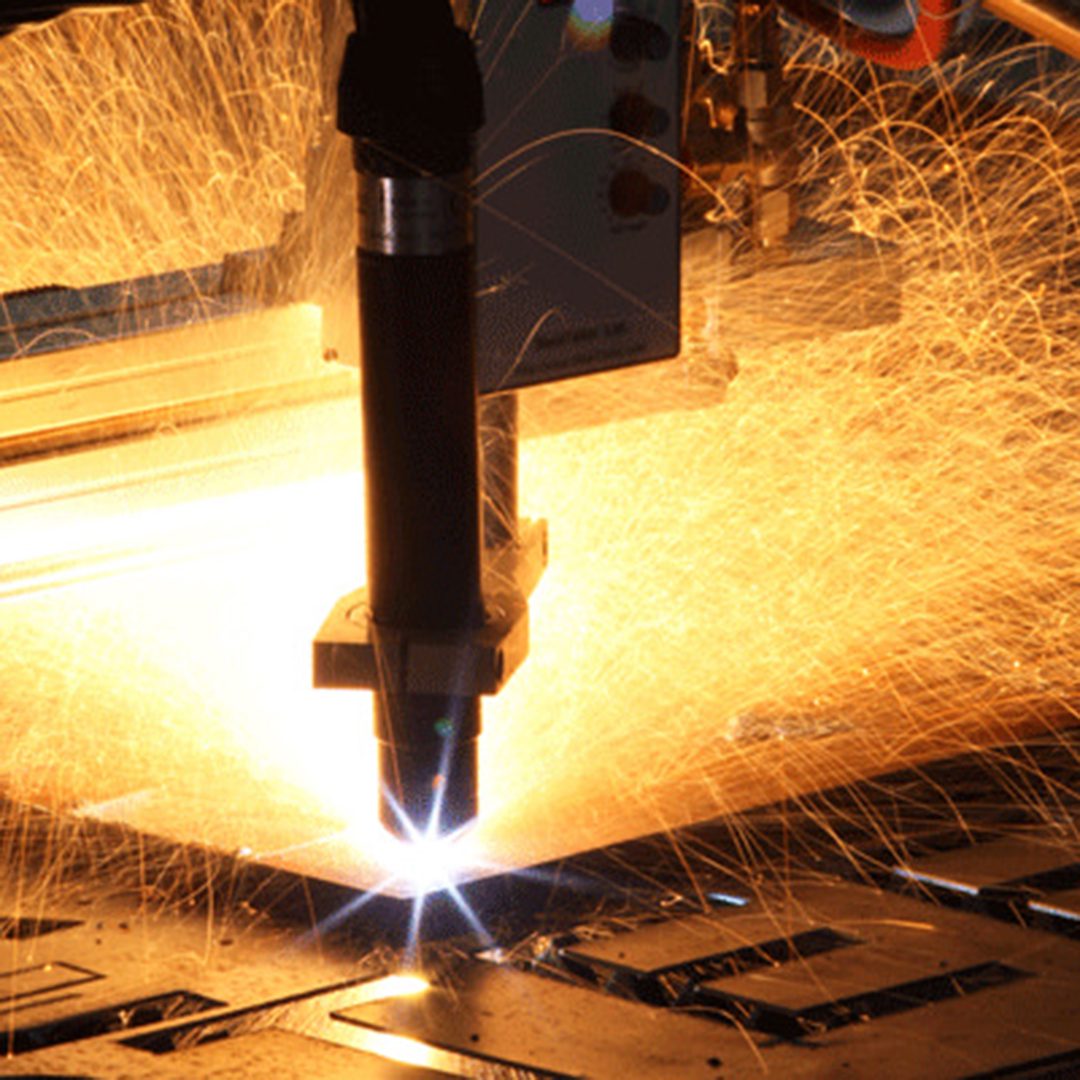 As one of the top suppliers to fabricators in the Southwest, you're probably aware that we provide you with a large variety of different metal products, including decorative iron, sheet metal, castings, and hardware. But we don't stop there. In addition to our substantial catalogue, we also offer plasma cutting services in Phoenix. Crucial for fabrication shops, auto shops, and construction agencies, plasma cutting has become a valuable function used widely in American industries that work with metal. Let us know if we can help you cut your work in half . . . or into any other configuration you need.
What is Plasma Cutting?
Plasma Cutting is a process used to cut electrically conductive metals by sending an electric arc through a gas that is being shot through a narrow opening at a high speed. Going beyond the three states of energy known as solid, liquid, and gas, this process heats the gas and causes it to enter the state of matter known as plasma. Steel, stainless steel, copper, brass, and aluminum are some of the metals that can be cut using this technique. A faster and more affordable way to cut sheet metal, Plasma cutting is especially prominent in the automotive and construction industries, as it provides very precise cuts needed for intricate projects.
Plasma cutting emerged in the 1950s when plasma welding was popular. While it began in the 1950s, it was much more expensive and a slower process than it is in today's technologically advanced world of automation. At the time, there weren't many people who could program the necessary coding for the cutting machines, and controlling the cutting process when slicing through different thickness levels was difficult in those earlier years. In addition, it was an expensive process, so companies didn't warm up to plasma cutting as a normal part of their manufacturing until the mid 1970s.
At Arizona Iron Supply, we strive to provide the highest quality material at unbeatable prices. We're here to help your company by offering competitive prices and a wide array of metal components and parts. And, if you need someone to do your plasma cutting in Phoenix, we're well-equipped to do the work for you. Give us a call at 1-800-528-9875, and let's talk.
Images used under creative commons license – commercial use (8/20/2018) SteelTailor Portable CNC (Flickr)
---
---
---