The Manufacturing Process for Perforated Sheet Metal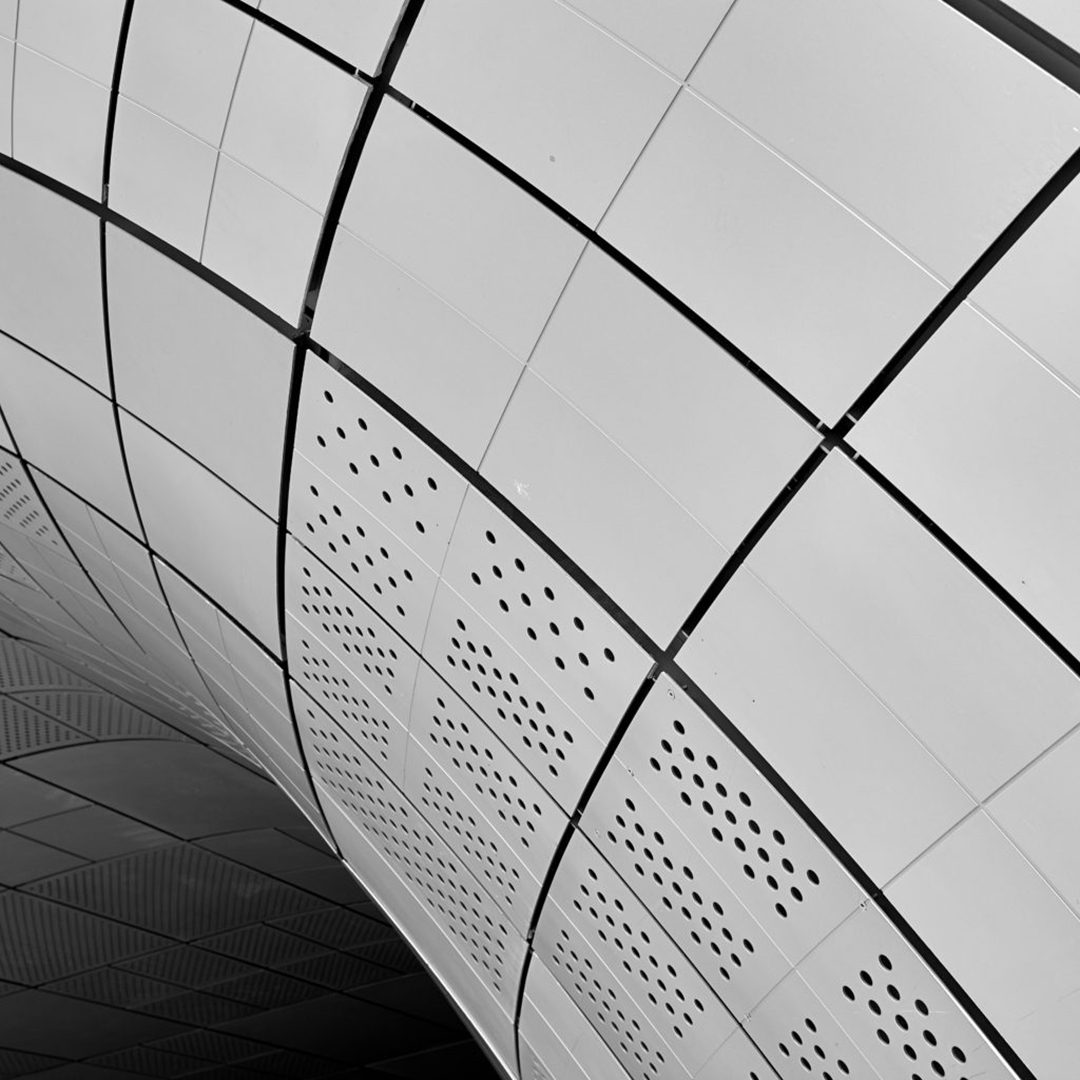 Perforated sheet metal is an extremely versatile material with a wide variety of uses for builders and fabricators. It can be made from aluminum, cold-rolled steel, stainless steel, galvanized steel, brass, and copper. The manufacturing process for perforated sheet metal usually involves passing a sheet or plate of metal through a punching press or a die cutting machine. Arizona Iron Supply of Phoenix is your local expert in all types of sheet metal—we can detail the manufacturing process and help you choose the right type of perforated sheet for your project.
Methods for Manufacturing Perforated Sheet Metal
Rotary Pin Perforation
This process uses a large, needle-studded cylinder to puncture sheet metal. The cylinder rotates like a spiny music box while sheet metal is passed underneath it for the needles to penetrate. Heating the needles provides extra reinforcement around the edge of the holes and increases the strength of the perforated sheet.
Wide Punch Press
This technique uses punching rams to strike plates or coils of sheet metal and make entire rows of perforations in one swift motion. This method works best for producing symmetrical, repetitive patterns at rapid speeds.
Sectional XY Axis Punch Press
This method is similar to a wide punch press. Rather than rows, an XY axis press uses a single die, or a single cluster of punching rams, that are passed across a stationary sheet section by section. This method is best for producing non-repetitive, decorative, or complex patterns.
Laser Perforation
This is the most expensive method of manufacturing perforated sheet metal, but it is also the most precise. For a custom job requiring accuracy, laser perforation is the optimal option.
Applications for Perforated Sheet Metal
Perforated sheet metal performs a wide variety of functions in the manufacturing, automotive, and food and beverage industries. It is used in refrigeration and food processing, in quarries and at construction sites. There are numerous applications for perforated sheet metal in home improvement and construction as well. Builders use it for cement screens, glass reinforcement, ventilation, and HVAC installations. Filters and screens made from perforated sheet metal can be found everywhere—in your car, your computer, and your home's air conditioning system.
In Arizona, perforated sheet metal is frequently used to provide screening for outdoor spaces such as stairways, porches, and patios. It is aesthetically pleasing, weather resistant, and filters noise and harsh sunlight. As an awning, perforated sheet screening provides sun protection and cooling shade to regulate the temperatures in exterior living areas. Perforated sheet metal can also be used for facades on commercial buildings, rooftops, and storage areas to provide privacy, reduce noise pollution, or conceal unattractive exterior features.
Contact us!
Arizona Iron Supply offers an extensive variety of perforated sheet metal. Our experts can help you select the right type of perforated sheet metal for your project. If you have questions about the manufacturing process or applications of perforated sheet metal, contact us or visit our warehouse in Phoenix today.
Photo by Mathew Schwartz on Unsplash
---
---
---