Advantages and Disadvantages of Plasma Cutting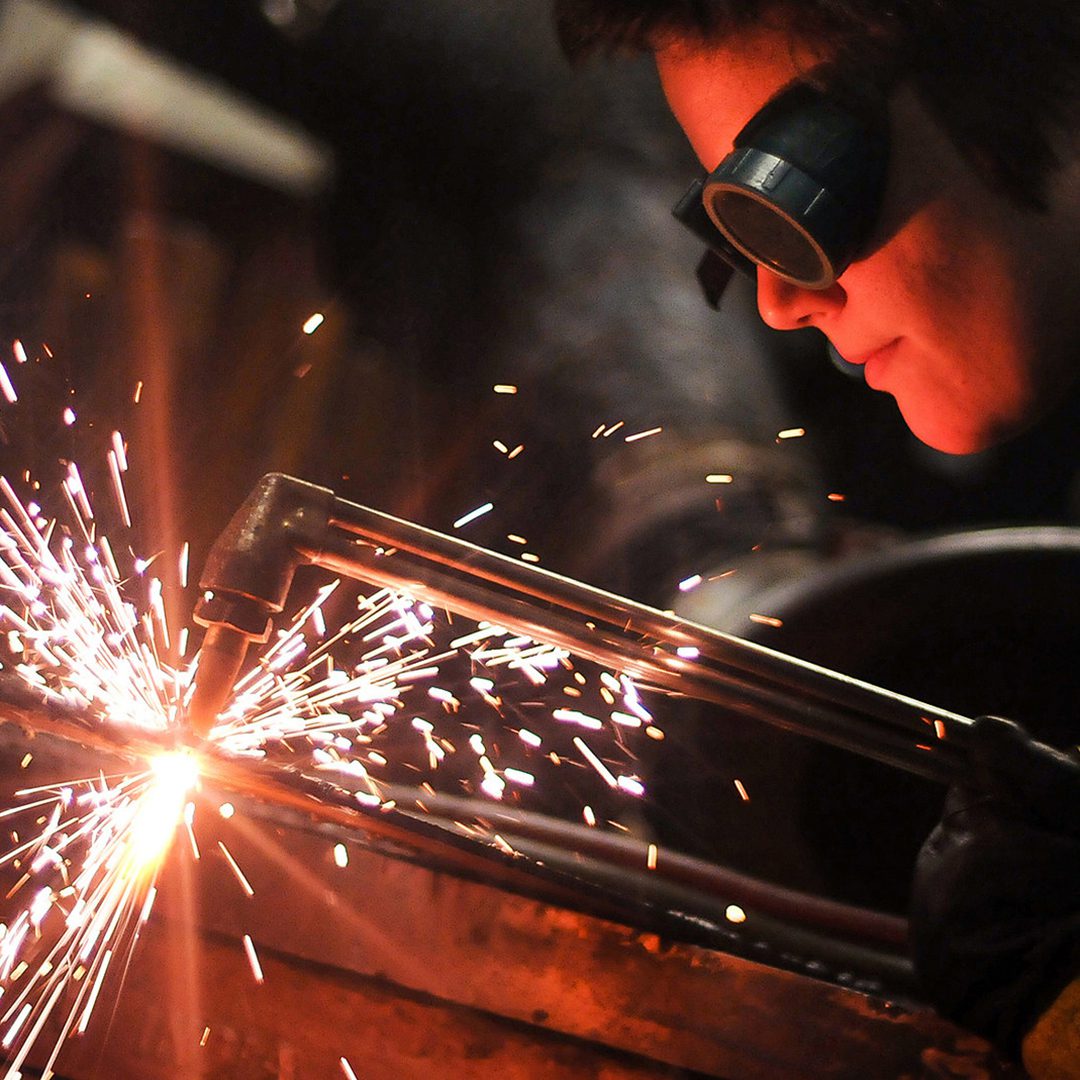 Plasma cutters offer many advantages over other types of metal cutting tools, which has led them to dominate usage in the industry. Since plasma cutting is a service we provide, we thought we would offer insight into why we prefer it to other methods of cutting for any business or homeowner who may be interested in trying it out.
Advantages of using a plasma cutter
Portable

– they are more compact and easily moved than traditional cutting systems. Some plasma cutters are light enough to be moved around by one person.

Fast

– they cut much faster than other tools and don't need to be preheated.

Precise

– they cut extremely accurately and are capable of cutting almost any shape or angle you need.

Diverse

– they can be used on many

types of metal

and are able to cut all electrically conductive materials.

Less Cost

– they are cheaper than using Oxy-fuel systems. They use less energy and save big on your utility bill.

Safe – they do not store flammable or explosive substances and do not project flames during usage. *All disadvantages below can be minimized when used underwater*

Disadvantages
Noise

– they are quite noisy, particularly when cutting through thick metal.

Fumes

– the exhaust created during use in open air can be a fatal health hazard.

Arc

– the arc created is very bright and a dangerous risk without protective gear. A lot of heat is produced and sparks also fly off during usage.
With the effectiveness of their advantages over past industry standards, plasma cutters are indeed an optimal tool for most of the industry. Whether you have a plasma cutter for personal use or in your industry, please stay safe and always wear protective gear during usage.
Arizona Iron Supply, serving Phoenix and Tucson, now takes the risk out of purchasing and using plasma cutters by offering our own plasma cutting services. To take advantage of our professional-grade cutting services, please call us today at 1-800-528-9875.
Image by U.S. Naval Forces Central Command/U.S. Fifth Fleet from Flickr (6/14/2019)
---
---
---